For safety.
Made using only Made in Japan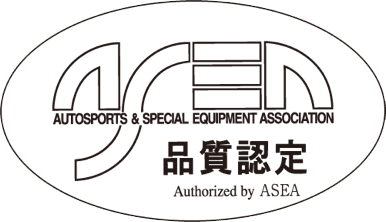 BRIDE produces all its seats and seat rail products, which are closest to the driver and also protect the driver's body in the case of an accident, domestically in Japan. BRIDE's seats are ASEA-approved products which have cleared the standards of ASEA, the industry organization whose members comprise motorsports companies and related tuning parts manufacture and sales companies which represent Japan, and are models which conform to vehicle inspections and have cleared rigorous safety benchmarks. The safety benchmark comprises 6 items--"seat back rear surface crash test", "head restraint forward crash test", "head restraint static test", "seat and seat mounting test", "seat belt mounting test", and "flame resistance test"--in which a great amount of force is applied to the seats assuming an accident to check whether the seats are damaged and whether they can be maintained for the regulated time, and to confirm the safety of the seats.
Also, BRIDE's seats are the first seats produced in Japan to be licensed by FIA, and we provide 9 models which can be used in international races. In order to maintain and improve product quality to pass safety benchmarks and strict FIA strength tests, BRIDE conducts thorough management of its manufacturing process.
 In order to provide high quality seats, craftsmen with the highly refined skills to manufacture by hand, materials developed with advanced technology such as shells and cloth, and the logistics to manufacture and ship to the market with stability are all essential. In order to strictly control and maintain seat quality, we only use Made in Japan.
 And at BRIDE, we also feel that the words "Made in Japan" indicate a trust developed by Japan over many years and a quality recognized around the world. These words show the face of a manufacturer, and imply Japan's unique fine skills, abundant creative power, and commitment to refined hand-made technology and sensitivity.
Always keeping in mind the racing scene where lives are on the line, "Made in Japan" is an essential commitment for BRIDE in its production of safe and high quality seats.
Shell production
1

. BRIDE's shells realize high strength through made-to-order leading edge technologies

There are 3 types of materials used for BRIDE's seat shells. The 3 materials are "carbon aramid", the raw material of Kevlar®, which is famous as the material for bulletproof vests and which combines the strengths of aramid fiber, with its overwhelming rupture resistance, and carbon fiber, with its superior lightness and strength, "super aramid", which uses aramid fiber, and "FRP", which is pliable enough to neatly reproduce complex shapes.
Carbon aramid fiber is the strongest material developed exclusively for BRIDE through joint development with Toray, while super aramid is a material joint developed with Teijin exclusively for BRIDE.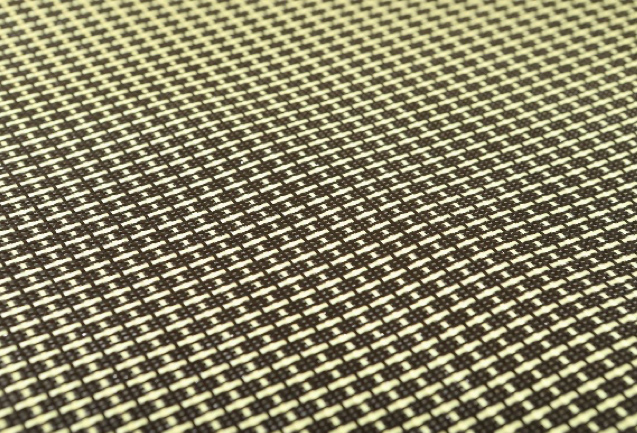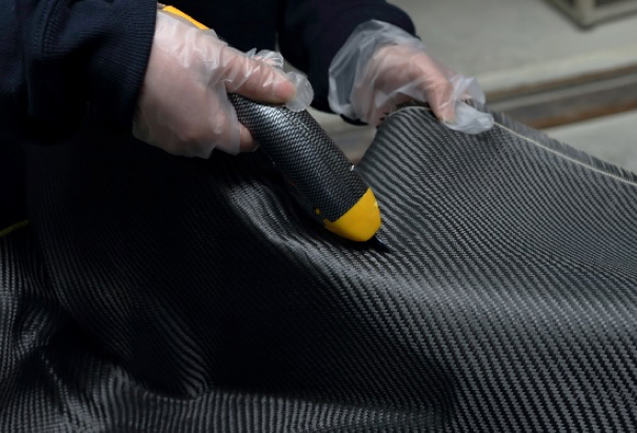 2

. Seat shells made completely by hand

At BRIDE we manufacture shells by hand. We apply all of the resin and curing agent to carbon and aramid fibers, demolding of hardened shell, scraping burrs, polishing of finish by manual work by experienced staff. BRIDE's seats, with diverse variations, require detailed hand-made work for the respective details of the shapes and careful designs to increase their holdability. In order to remarkably increase the fracture strength, we also finish the entire shell with single integral molding, without partially cutting the carbon and aramid fiber. Precisely because they are handmade, even if the seat shells have complex shapes it is possible to match the fiber material to the form of the seat shell to the finest detail, and to manufacture a product which realizes high holdability.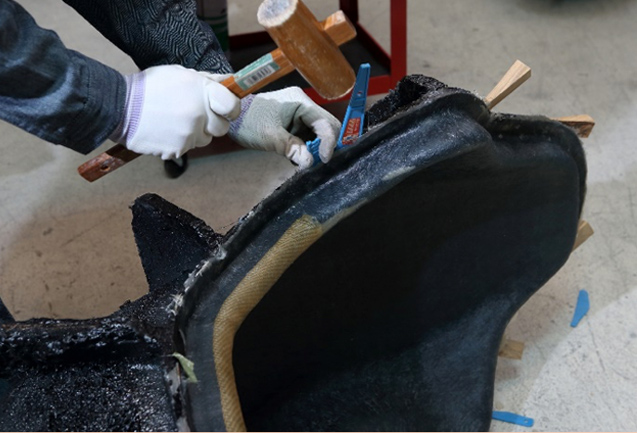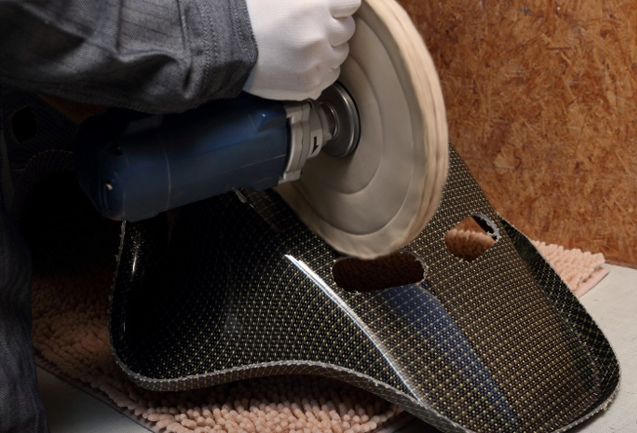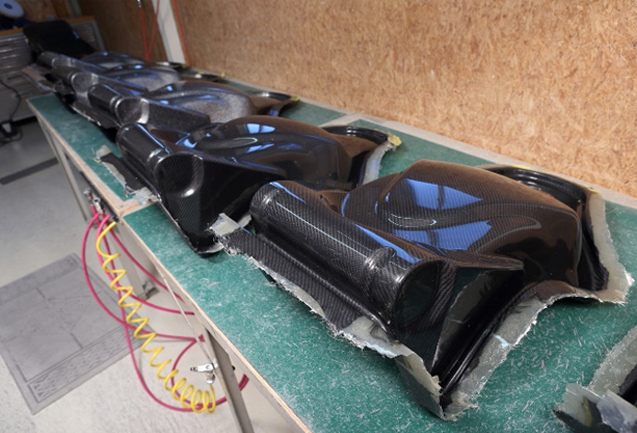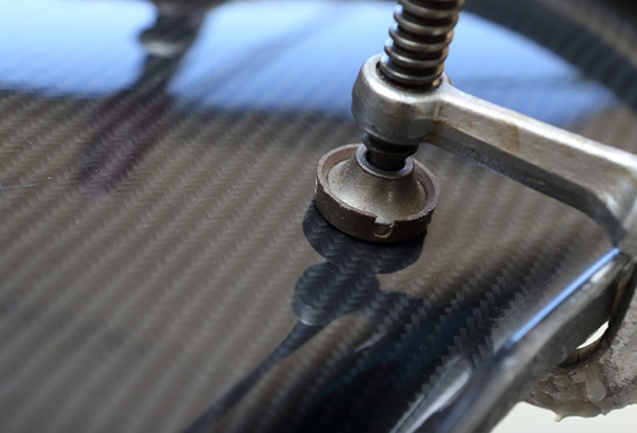 3

. Sewing process for carefully finishing each individual seat cover

BRIDE's seat fabrics, including protein leather, high class suede fabric, and fabric materials are used depending on the seat use and the customer's desires even with the same shell shape. Each seat cover differs depending on the respective seat's shape and size. After a pattern schematic for the seat cover is drafted via CAD design, the fabric is cut according to the pattern using a leading edge automatic cutting machine, and finally a proficient artisan sews the seat cover by hand for finishing. The shape is three-dimensional and complex, so extremely highly skilled sewing is required in order to properly fit the seat cover onto the shell without excess fabric or overstretching. Furthermore, because of the three-dimensional shape of the seat cover, in order to avoid folding creases we do not stock the covers but sew them as required to match the timing of the seat manufacturing. After sewing, a full-time inspector inspects each cover to check the seams, frays, etc. Our commitment to high quality also appears in the sewing process.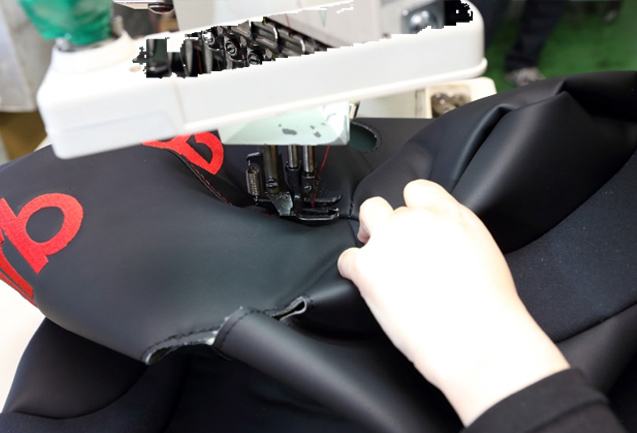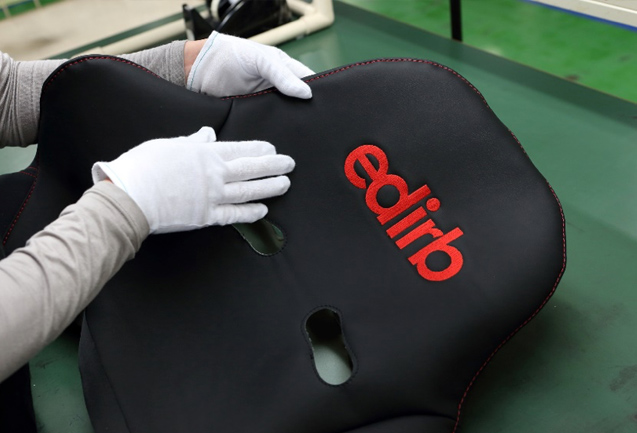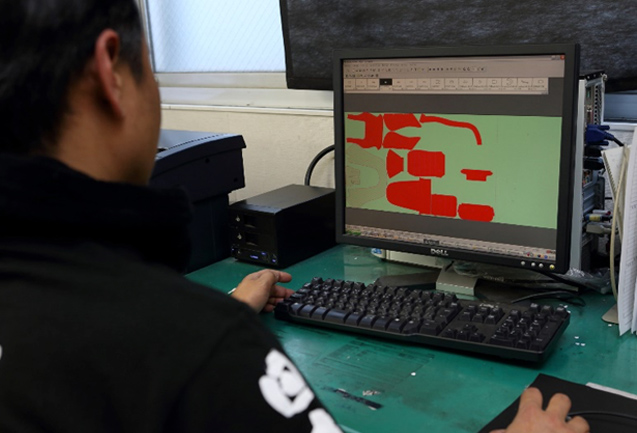 4

. Precise measurements from actual each cars. Seat rail manufacturing based on know-how to implement high strength and precision

A seat rail is required when installing sports seats into cars, but at BRIDE, we have seats to fit a wide variety of car models and are very careful in the production of our seat rails. After precisely measuring the frames of full-scale cars whose shapes differ from car to car by hand and creating a master rail, we create the jigs for mass production and adopt mass production techniques. It is possible to design rails using a computer as well, but rather than using a computer which requires providing ranges to measurements, we accurately design each part in fine detail such as the size of each bolt hole by taking the measurements by hand, thereby eliminating excess gaps in bolt holes, etc., and increasing the fit of the frame to the seat rail, and the seat to the seat rail, the maximum extent possible. As a result, the BRIDE seat rail is compatible with Japan's automobile inspection system seeking high standards and rigidity required for motor sports. The large amounts of tools we store in our factory are evidence of our know-how in fitting to many car models.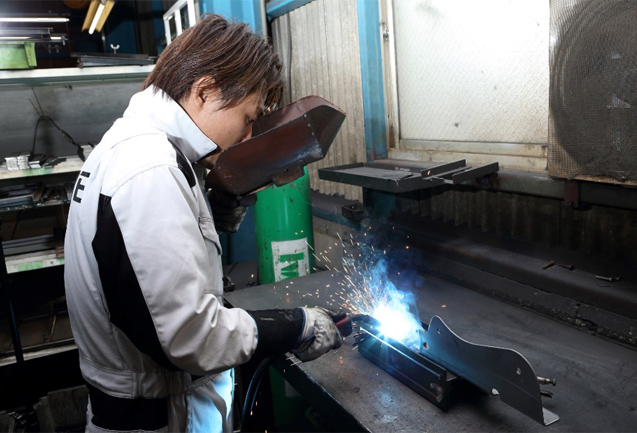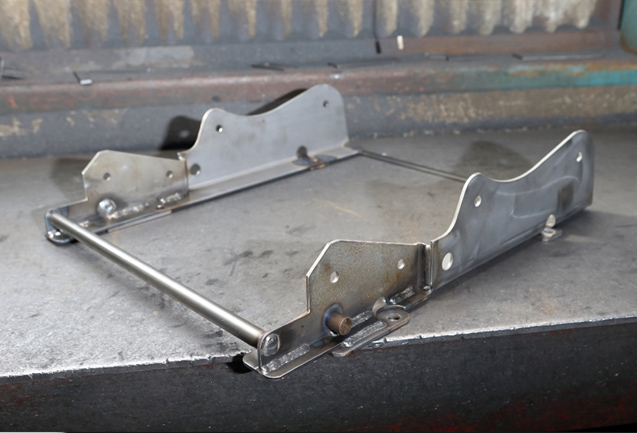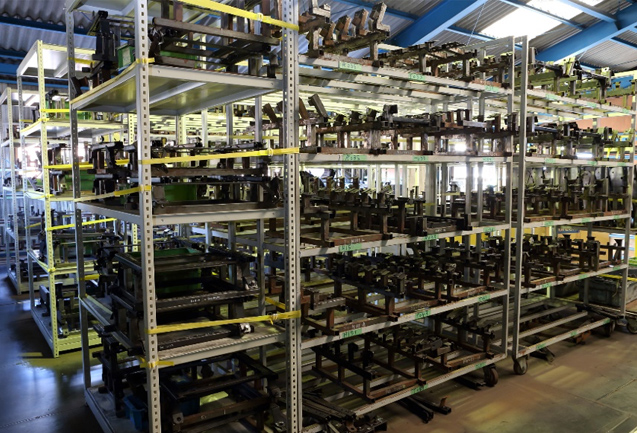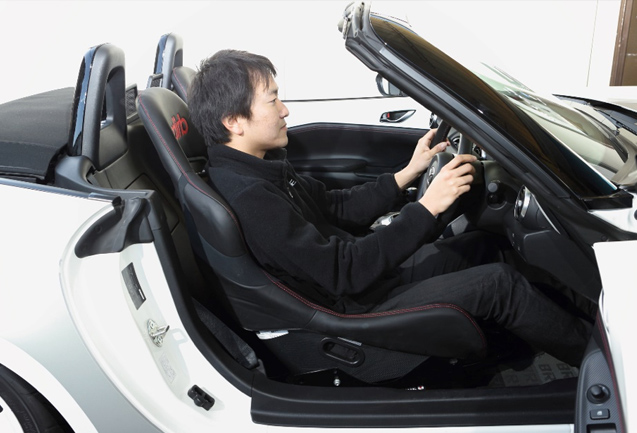 5

. Skilled finishing in the final assembly process

The shell, seat cover, polyurethane cushions and other parts are finally assembled and completed as sports seats in our assembly factory. In case of a full bucket seat, paste the base urethane cushion to the shell. After attaching the seat cover, attach a special cushion to the surface and thigh area to complete. For reclining sports seats, after installing a reclining function onto the back rest, we join it to the seat surface to complete it. All of this assembly is done carefully by skilled employees. After finished product is inspected by inspection check,we affix the safety standards compliance sticker and certificate, and in the case of FIA-licensed models we also affix the FIA-licensed model certification sticker before shipping.