A design which fits Sport cars like BMW and Porshce as well as Japanese sports cars like GT-R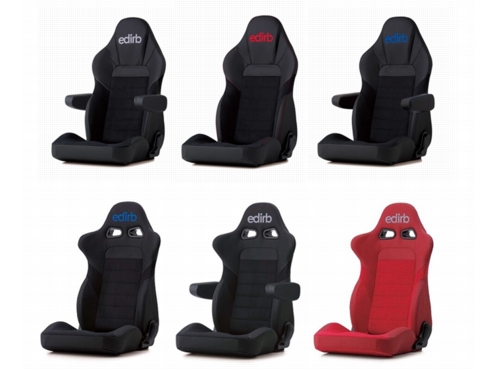 The standard color for edirb is a chic black protein leather. As a highlight, you can select from three colors which will be the same color as the stitching on the edirb logo—silver, red and blue. For models edirb 032, edirb 054 you can also choose black, red, beige models with Ultra Suede on the backrest.
Advanced protein leather featured on all models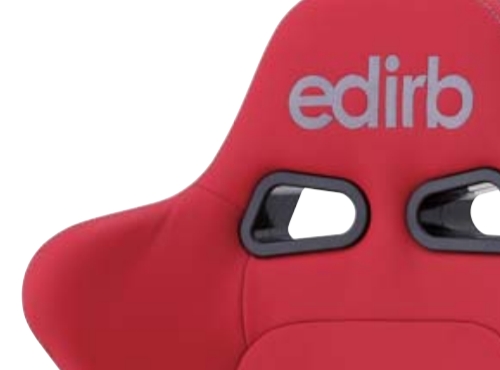 Protein leather is a high quality synthetic leather manufactured using a unique decoding technology after powderizing silk and eggshell membrane protein with an advanced technology. Its superior moisture absorption and desorption reduces stuffiness to provide a pleasant driving environment. It also features a texture like the real leather of a high-grade sofa for a smooth touch. It is perfect as a seat material due to its easy maintenance compared to real leather and its extreme superiority in terms of durability and water resistance, etc.