Newly designed steel frame and monocoque shell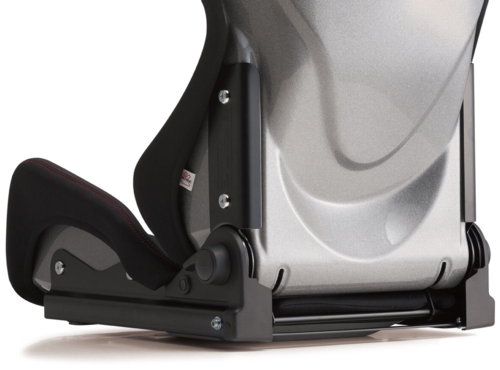 The monocoque shell, which has been developed based on the STRADIAⅢ model and made with a newly designed high-rigidity steel frame, has improved significantly in terms of rigidity and sturdiness compared to the previous GIASⅡmodel. The frame's tensile strength has increased by 200%, the sturdiness of the backrest by 15%, and the overall sturdiness by 40%.
The newly developed multi-level reclining mechanism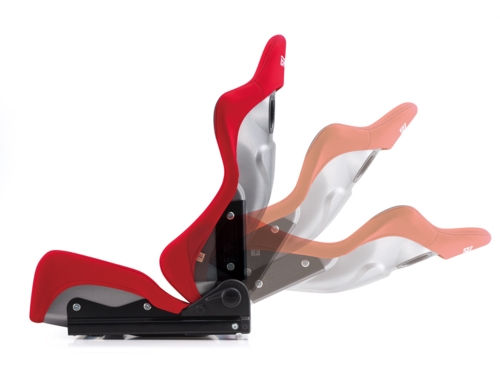 Developed with ease of use foremost in mind, the new reclining mechanism backlash has been greatly reduced compared to past models. The backrest angle can be easily adjusted with a single motion of a lever, thus making it easy to use, even in a vehicle with little room. By implementing convenience, durability, and compactness, this product realized both a high hold and comfort.