Can be installed in various models. Slim shoulder width
When installing a sports seat in a compact car, the shoulder part of the seat often interferes with the pillar. The STREAMS series is designed to be compact with a shoulder width of 490 mm, so it can be attached to various models.
Comfortable equipment such as rear pocket and seat heater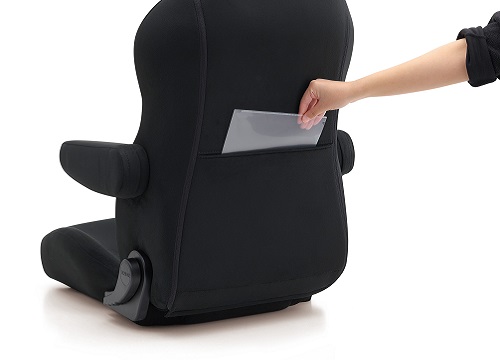 Because the STREAMS series seat has a back-pocket fitting A4 size, it is convenient to put in a little baggage. Also, even on cold weather you can choose comfortable seating heater equipped models with STREAMS, STREAMS CRUZ models, all colors.